Welcome to Phemi School of Ministry designed to prepare, perfect and elevate your ministry gifts. We are a ministry that believes in Almighty God and sanctification through Christ Jesus.
Our courses are easy to comprehend, and mentors are available to guide you. Unlike many schools, we strongly believe that the Word of God is not in words only, but in the demonstration of the power of God (1 Corinthians 2:4).
Here is what you can expect from Phemi:
Proven biblical techniques, activations and show you how to enter deeper into the spiritual realm to elevate your God-given ministry gifts;
We help you to identify, develop and utilize your Spiritual Gifts and understand the Lord's aspirations to use you;
Signs and wonders are the Lord's seal of approval of your ministry. We teach you to activate and use them;
You will interact in our online LIVE teachings (on Zoom or in-person) and download-able PDF studies, online activation forums where you will interact and practice with other interns in the forums;
You will be mentored as you minister or prophesy to other interns and enjoy receiving personal prophecy as well from those who, like you are being trained in a safe, learning environment.
Included in the courses are videos, downloadable PDF studies:
Instructors are available to mentor you;
You may participate in blogs to communicate your thoughts with others;
To stir-up and increase your spiritual gifts, you will practice using your gift in class settings;
You will learn how to take advantage of opportunities to use your gifts as the Holy Spirit leads.
Twice yearly you can attend our Prophetic Explosion which will be posted on our site.
We recommend that you take the Premier Live Online Courses weekly along with the Definitive Courses which you can work through at your own pace online to increase your spiritual gifts and knowledge of God's Word. People who believed
that they were called to ministry developed confidence in the Holy Spirit through mentorship, training and impartation. They had the opportunity to sit with me at the feet of Jesus to receive supernatural revelations, prophetic utterings and spiritual transference. In addition, they learned how to seek God and see accurate prophecy in action. Many of them who were not active in their ministries are today, to God be the glory! 
We offer biblical studies to assist you with comprehending "how to" actually apply the techniques you've learned to develop your ministry gifts. At the conclusion of the class, you will go through a consecration service in which you will receive prophetic impartation, transference of authority and Certification.
You Have Been Chosen for Such a Time as This!
Ephesians 4:7-8 says,
But grace was given to each one of us according to the measure of the gift of Christ. Therefore He says:
"When He ascended on high,
    He led captivity captive,
    and gave gifts to men."[a]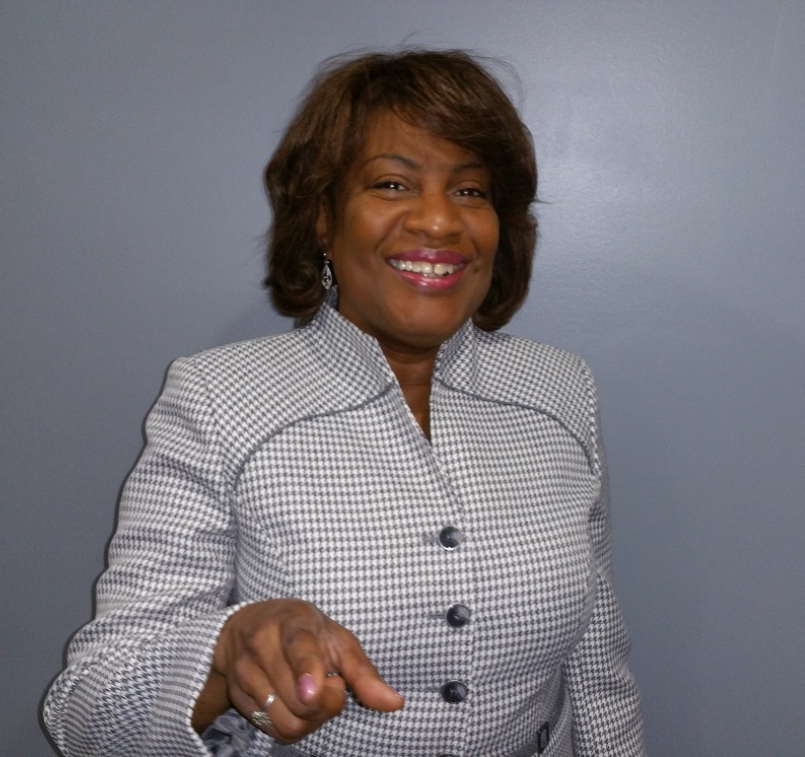 Brenda J. Medley is pastor of Empowered Ministries International. She is an ordained minister and a prolific speaker who uses her prophetic gift while preaching the gospel to bring souls into the knowledge of Jesus Christ and into the Kingdom of God. Medley is a woman who has her heart connected to the mouth and heart of God. She was born-again in June 1972 under Bishop Harvey Lewis at the Star of Bethlehem, Church of God in Christ ("COGIC"). She has been ministering for well over 25 years.
Brenda Medley has a passion for teaching and preaching the gospel. She is an extraordinary accurate prophetess and an advent disciple of the Word of God (the Bible), and she practices its teachings in her everyday lifestyle. Brenda is a worshipper and enjoys being in the presence of the Lord.
She is director of numerous outreach evangelism programs where she actively pursues the 'Great Commission' locally and internationally. She has ministered in Africa, India, and the streets of the enter city of Washington, D.C and Maryland.
She is the author of two published books entitled, DEALING WITH LIFE'S ISSUES (designed to assist with handling the pressures of life using biblical techniques and prayer); and VISITATIONS TO HEAVEN AND TALKING WITH ANGELS (a record of her near-death experience, visit to Heaven and angelic visitations), and another published work. In addition, Brenda has written numerous unpublished booklets and articles, and recorded CDs, DVDs, and classroom materials.
Brenda has a great sense of humor and is known to laugh hysterically. She enjoys cooking good food for guests.
She has matriculated extensively in biblical studies. She holds a Ph.D. in Ministry and an earned JD degree.